---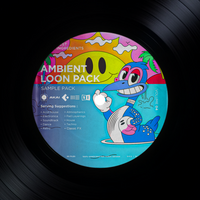 Tracks crafted using the Best Ingredients Sample Packs
MIDI MELODIES
16 Pads of Velocity-Sensitive Chords and Progressions, ready to get you locked into hooks, riffs, and grooves within a few moments of jamming.
All of the MPC MIDI MELODIES are Akai MPC formatted, downloadable immediately ready to use, based on chord combos which dial into a rich style, and genre specific, 16 Pads per Progression.. each unlocks a potential hit making vibe from the get go!
The Noise Ratio All Star Team

We are focussed on given you the best tools to get from Idea to Jamming in quick time..
We listen to new music all the time and we love a wide range of sounds, from Nashville, to LA, NYC underground, London's eclectic cutting edge beats, we do all love guilty pleasure pop, dark Berlin room electronic music, to posh Ibiza VIP area, and relaxed beach clubs, the team is varied and also into heavy scandinavian metal, as well as neurobeats high end sound designed to open up a portal another dimension.